It is not a secret anymore that India is facing a huge shortage of COVID vaccines. Despite being home to one of the largest vaccine producers in the world, it is facing a huge internal shortage.
Why is India facing shortage?
India is facing a shortage simply because the short–sighted Indian government did not put an order for vaccines until it was too late. The first order that India placed was just for 21 million doses from the Serum Institute at the end of February 2021.
How did India started vaccination in January 2021?
A question may come to mind that if India placed the first order of vaccines in February 2021, how did the government start vaccinating in January?
The man we should thank for that is Adar Poonawala. When AstraZeneca (AZ) chose the Serum Institute of India (SII) to manufacture vaccines, they ordered 1 billion vaccines (1000 million). In this, Adar Poonawala made a cross deal that 10% of the orders will go to the Government of India (GOI) i.e. 100 million doses. So, it was 800 million doses for EU, 100 million for WHO under the COVAX scheme and 100 million for GOI.
AZ(AstraZeneca) provided enough input materials (raw materials required for the vaccine) to manufacture 400 million doses, and the next shipment for the rest 600 million doses was due in the 1st week of April 2021.
What did the Indian Government do?
Of the 100 million doses that the Indian government got from SII due to the cross deal of Poonawala, it shamelessly exported 2.5 million doses of it for free.
Why?
In order to show to the world that we are the "Vishwa-Guru" and set an example of "Vasudhaiva Kutumbakam". They used only 7.5 million of that doses to vaccinate the domestic population.
How did other countries handled vaccines supply?
March 2020 – Fosun Pharma of China invests $135 million with BioNTECH to collaborate and develop 300 million doses of mRNA vaccines.
May 2020 – US federal govt invests $12 billion into 6 pharma companies to collaborate and develop vaccines for the US population.
July 2020 – European Union (EU) invests $210 million with AstraZeneca and oxford to develop vaccines
Russia invests $125 million to develop vaccines by Gamalaya Institute.
China further invests $562 million with 4 pharma companies to develop and design vaccines.
What did GOI do?
Zilch.
It was due to Poonawala's cross deal that the Indian government got 100 million doses to start the vaccination. Even then the GOI did not place an order with any of the vaccine manufacturers.
September 2020 – Bharat Biotech thinks it can develop vaccines and yet GOI did not invest a single rupee in Bharat Biotech to scale up operations.
They granted 1565 crores to Bharat Biotech and 3000 crores to SII in April 2021. That money was given under immense pressure from the general public. The cases were more than 3 lakh per day and there was a huge lack of oxygen. The GOI granted them money after 20 days of them asking it just to give the general public an illusion that they were doing something.
What was the result?
November 2020 – Sinovac, Sinopharm, Sputnik, AstraZeneca, Pfizer and Moderna had their vaccines ready for distribution among the masses.
Even then GOI refused to place any orders for vaccines. Neither from SII or from Bharat Biotech.
The USA started its mass vaccination as early as December 2020 with a steady supply of vaccine for all its citizens.
April 2021 – All vaccination programs in the US, EU, China, Russia are going strong with 4-5 vaccines developed and enough materials secured.
And India is facing a huge shortage of vaccines for its domestic population.
How is Adar Poonawala is being made the scapegoat here?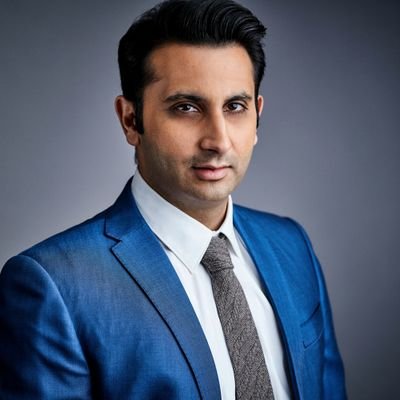 Adar Poonawala is being accused of not scaling up the vaccine production.
In September 2020, Adar Poonawala begged the GOI to grant them 25000 crore rupees to procure enough input materials for 2 billion doses and an additional 55000 crore advance to manufacture 2 Billion AZ doses. They warned that if we do not procure early enough, there won't be much left. But GOI did not listen.
He just had an order of 1 billion doses from EU and WHO. As GOI did not place any order even after begging of Poonawala, they decided it was not required to scale up manufacturing speed.
They received an order of 110 million doses by GOI in March 2021. By that time, it was too late. The input materials were no longer available. Every Pharma company has placed advance orders. Even if SII orders now by paying more money, it won't receive the materials at least before October 2021.
The GOI did not listen to Poonawala and as a result we are facing a shortage now.
Even now the government has not placed a huge order. It has just ordered 11 crore doses, which can vaccinate 5.5 crores out of 100 crore people(eligible to get vaccinated).
Why did GOI not placed a huge order of Vaccines?
This is a million dollar question. Why did GOI not order vaccines?
Did we not have enough money?
2 billion doses of AZ would have cost $4.36 billion at 275 rupees per dose (which SII proposed then). Right now SII is giving the vaccine at 150 rupees per dose.
How much does Central Vista project costs?
It costs a whopping $2.8 billion dollars. But I don't see that project slowing down due to lack of money.
It is estimated that people donated more than $2 billion to the PM CARES fund in just 1 month of 2020. (No actual value exists of this).
We have a foreign reserve of $500 billion, of which $4.36 billion is less than 1%. Can we not afford to buy this life-saving vaccine for everyone using just 1% of our foreign reserve?
All the other countries are utilizing their foreign reserve and procuring vaccines for their population. Even a country like Bangladesh has procured enough vaccine to vaccinate 50% of its people using their foreign reserve.
And if the GOI does not have the money, then why is it not making it available to the normal public at cost. Even if Covishield is sold at 600 rupees per dose, I think the majority of the people would be able to afford 1200 rupees for a life-saving vaccine.
And only the people who cannot afford that should be given the vaccine for free.
How is GOI announcing vaccination for 18+ individuals just a gimmick?
India has opened the vaccination program for 940 million people by announcing vaccination for 18+ people. So, they must be having 2 billion doses to vaccinate all of them? Or at least an order must be in place to procure them?
NOPE.
They just announced the vaccination for everyone without giving it any thought.
Right now, AZ gave SII enough input materials for 400 million doses.
100 million – SII gave to GOI, of which they exported 2.5 million doses and used just 7.5 million doses for the domestic population.
52 Million – 34 Million to EU exported and 18 Million to WHO under Covax. (Contractual obligation of SII with AZ, nothing to do with GOI)
100 Million – Meant for Export to EU but hijacked by Govt of India. Yes, they have started hijacking vaccines paid for by other countries.
A total of 252 Million Doses were manufactured of which 175 Million Doses vaccinated around 2.67 Crore people (2 Shots) and 6.7 Crore People got 1 shot and 2nd shot pending.
SII has material for 148 Million Doses plus 20 Million Doses from US Input Materials plus a further 40 million Doses coming later plus 20 million Doses of AZ from the US which may be exported to us.
That is just 228 Million Doses that can be manufactured under the best-case scenario, which is enough to vaccinate just 11 crores people, then why did they open the vaccination to 940 million people?
Covaxin can only be produced at 60 lakh doses per month. Which is nowhere enough to vaccinate our people even in the next 3 years.
What is the current situation?
US is beautifully scheduled to vaccinate 60% Willing Adults by July 2021.
EU is poised to vaccinate 70% of all Adults by 2021 September (Not July).
China is on the way to vaccinate 40% of its Population plus a further 200 Million of the Worlds Population by September 2021.
Russia is on the way to Vaccinate 50% of its Population by Sep 2021 plus a further 700 Million of the Worlds Population by Dec 2021.
Adar Poonawala has fled India.
The "Vishwa-guru" has to now beg the world for vaccines like harlots now. Even if India orders now, the input materials required has to come from countries like the US, which is not ready to give any.
Conclusion
India despite being one of the largest vaccine manufacturers is facing a huge vaccine shortage just due to the mismanagement of GOI.
This vaccine shortage is a disaster created by the complacency of the Indian government, which is now busy controlling the narrative rather than tackling the problem.
Recent Post
Why is wearing a mask while driving alone in a car compulsory?