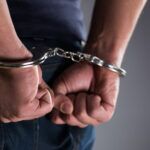 Can police arrest you if you left home after you turn 18 ? After you turn 18 you are a major and you are legally capable of giving consent with regard to various acts that you were not able to give during your minority.
When you were minor, your parents were your legal guardian and had all the rights to take your decision for you. But after you turn 18, you are an adult recognised by law, so, now you can do all the things which the law allows you to do without your parents interfering in your decisions.
Turning 18 obviously does not give you immunity from arrest. You can still be arrested without a warrant in cases of cognizable offences in accordance with section 41 of CrPC.
As long as you are not preparing for or designing to or committing or attempting to commit any cognizable offence police has no power to arrest you. Recently, The Punjab and Haryana High Court said that adult couples cannot be denied from living together even if the man is not of marriageable age. So, as long as you are an adult, you can live together with whomever you want.
But your parents can file a petition under Section 97 of CrPC if you are wrongfully confined (against your wish) by somebody before DM or SDM or Judicial Magistrate who in turn can issue a search warrant to the police for your release. But the point here to note is that confinement against your wish is a must.
Similarly a writ of Habeas Corpus (produce the person) can be filed before High Court under Article 226 by your parents for your release from unauthorized custody. In that case Police will come to release you and produce you before High Court.
Conclusion
So the conclusion is that as long as you are not engaging in criminal activity Police cant arrest you. Keep in mind that don't assemble with a gang of dacoits or thieves because it is a punishable offence under Section 400 and 401 of Indian Penal Code. Otherwise, you are free to do whatever law allows you to do.
Recent post