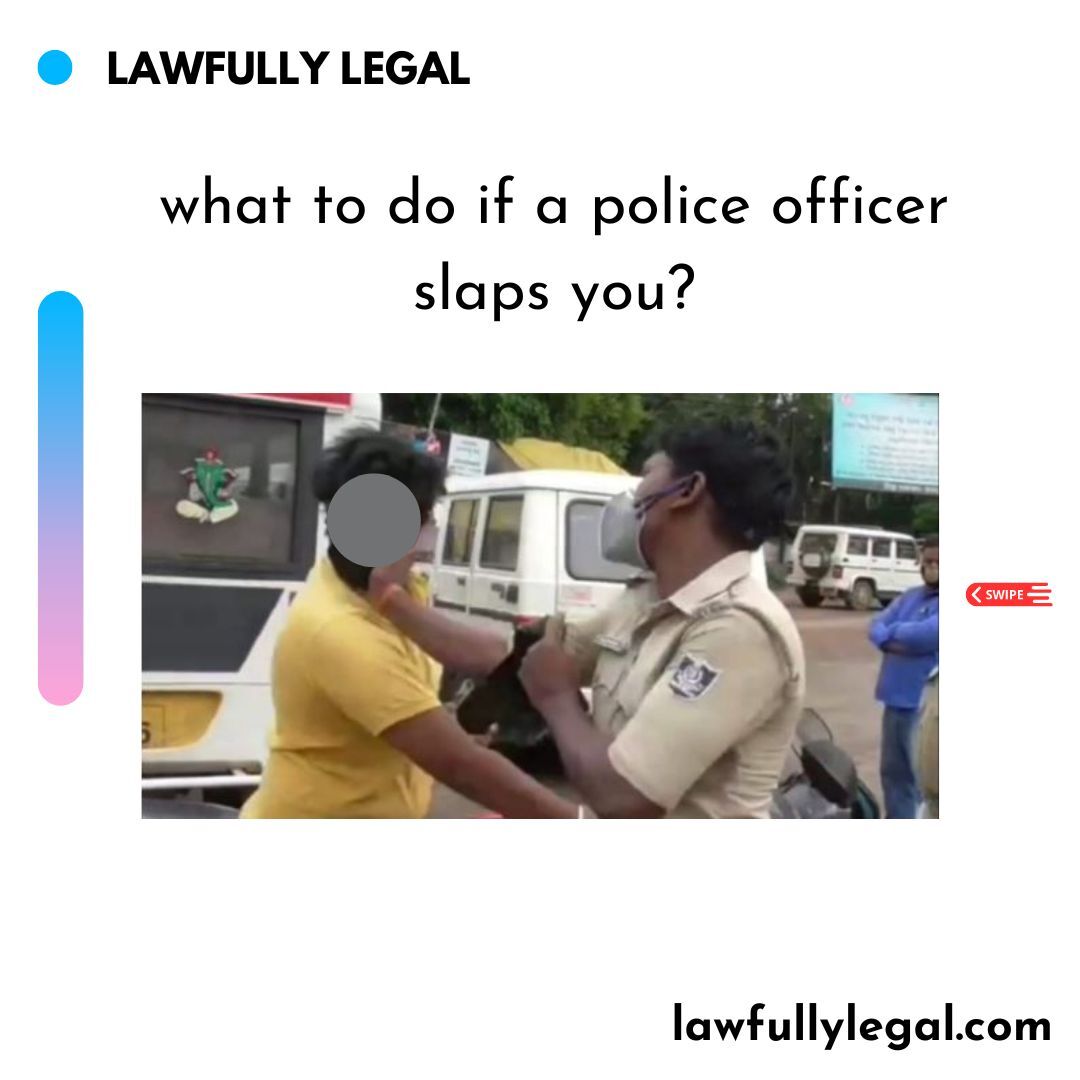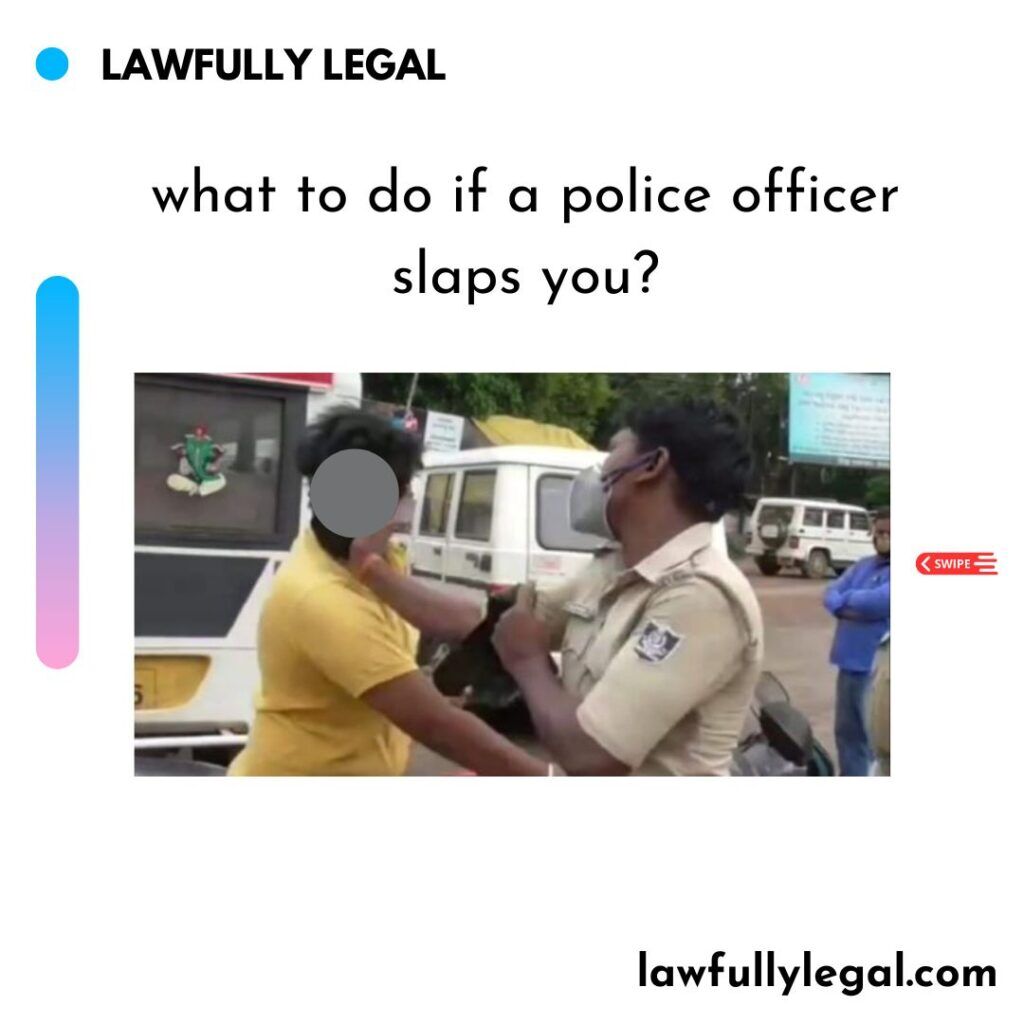 If a police officer slaps you, it is important to remain calm and not react aggressively. Reacting aggressively or retaliating physically could result in further charges or harm to yourself. Instead, try to gather as much information as possible about the situation, such as the officer's name and badge number, the location, and the time and date of the incident.
It is important to report the incident to a higher authority, such as the officer's supervisor or the police department's internal affairs division. You can also file a complaint with the local human rights commission or seek legal assistance to explore your options for seeking justice.
It is also important to seek medical attention if you have suffered any injuries and document the incident as thoroughly as possible, including taking photographs of any injuries and writing down a detailed account of what happened.
Remember that police officers are expected to follow the law and adhere to professional standards, and any misconduct or excessive use of force should be reported and investigated.
You can visit our site to get many information about legal awareness topic which are posted on our website lawfullylegal.com
some of the post are as follows:-
Is it legal to sell a gun privately? :- Click Here to Read
Is exness legal in India? :- Click Here to Read