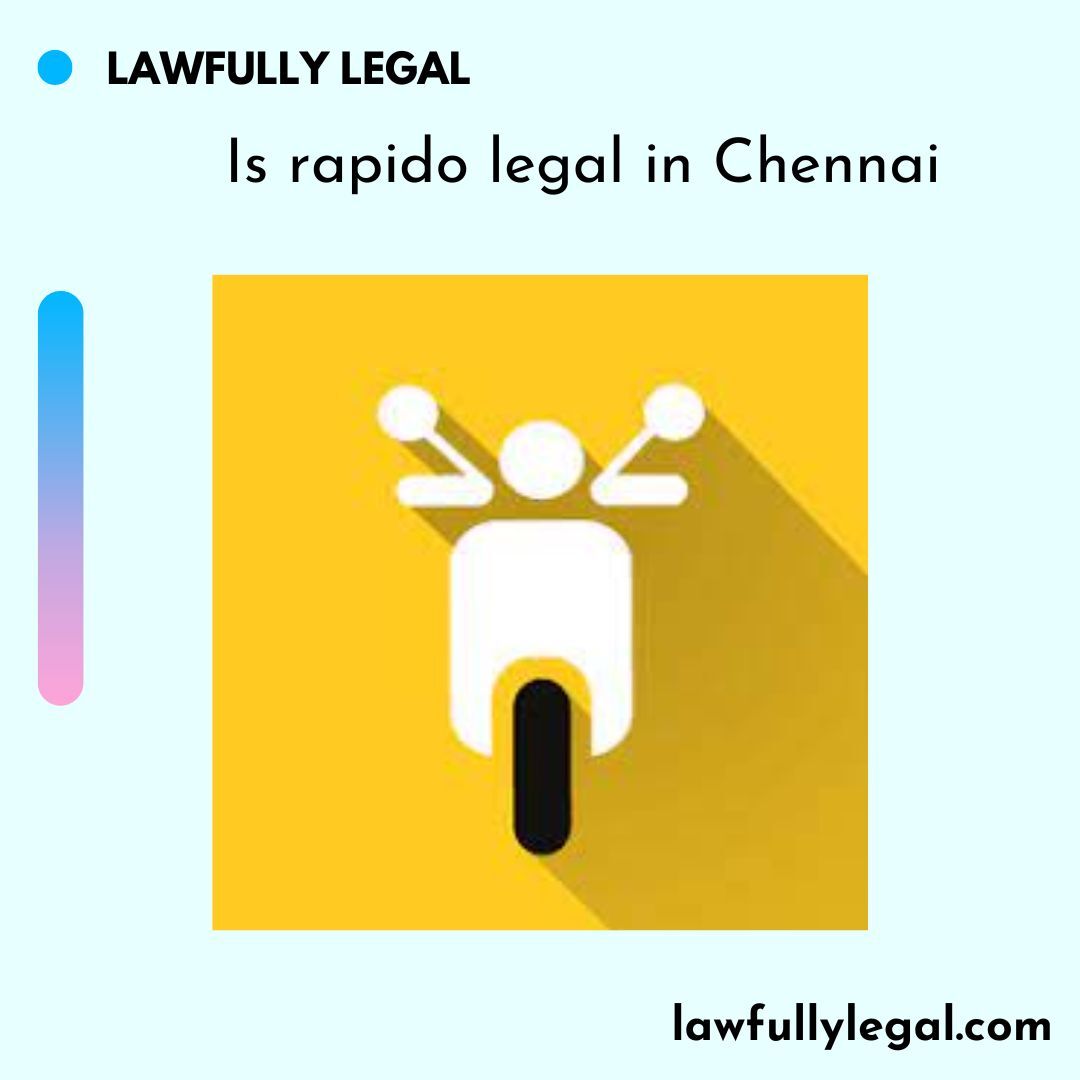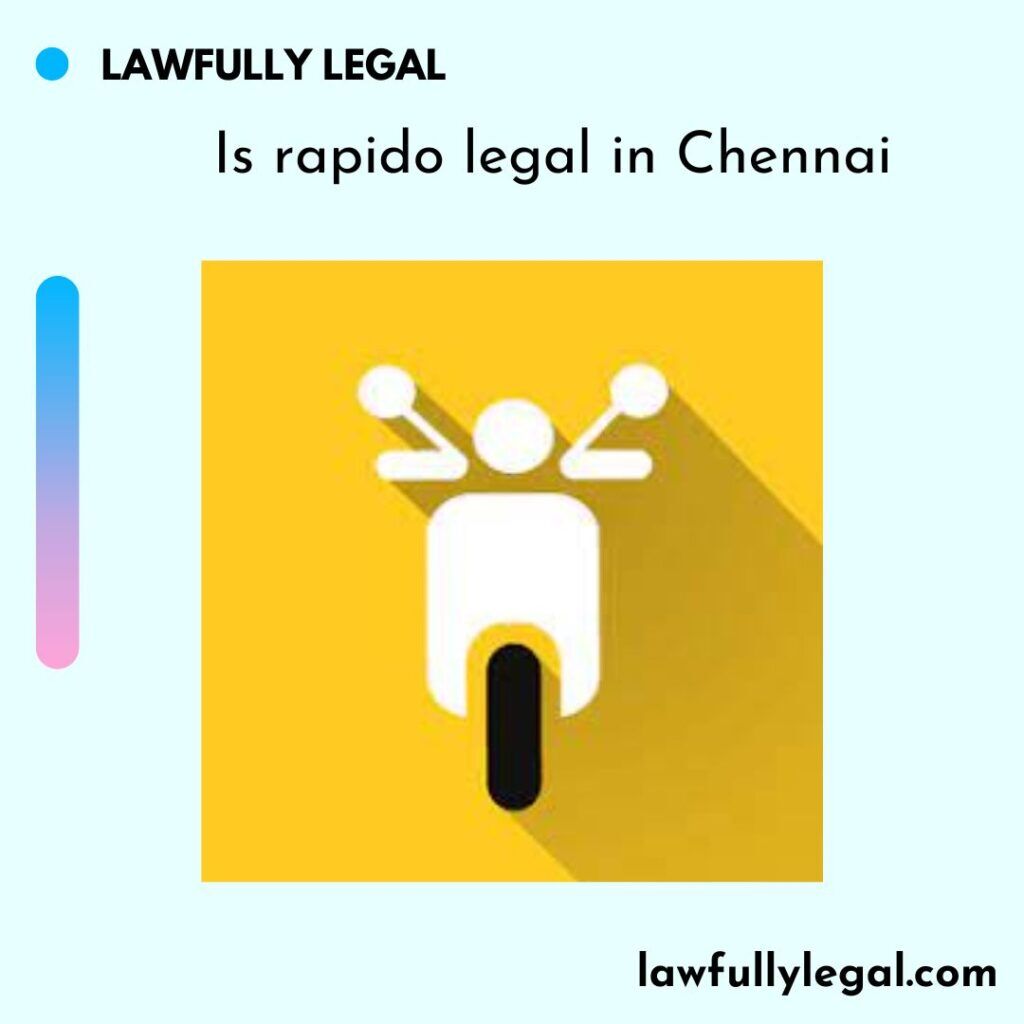 Rapido auto serviceon 2023 is legal and functional in Chennai but their bike service is not presently available therefore we can say Rapido is legal in Chennai.
Here is the screenshot of the talk with the customer support of Rapido 2023.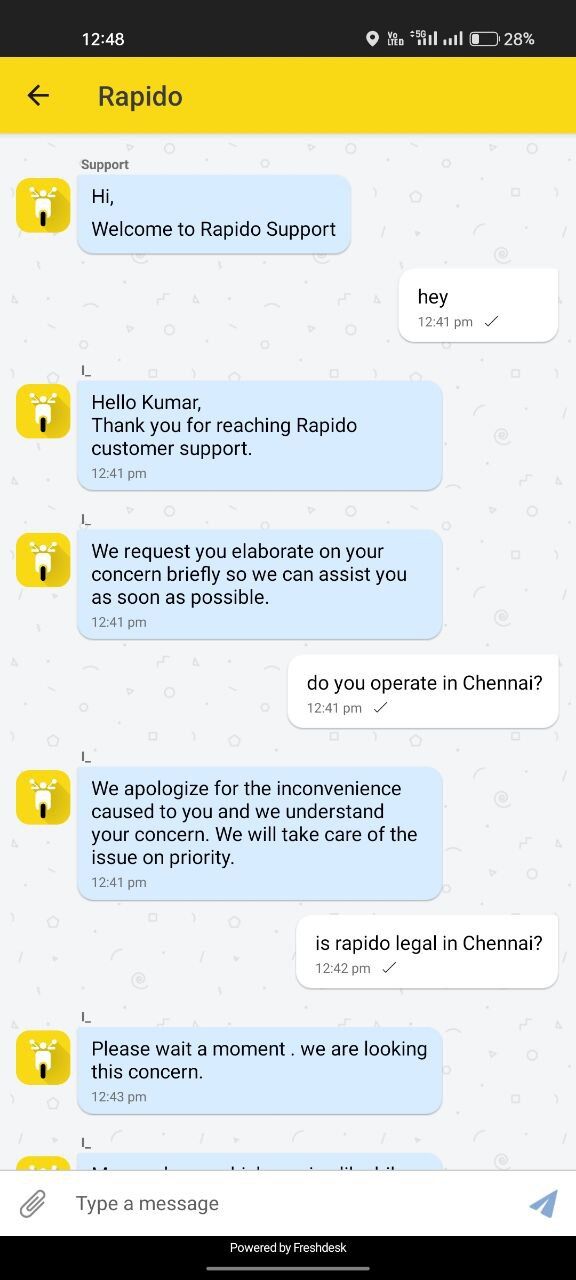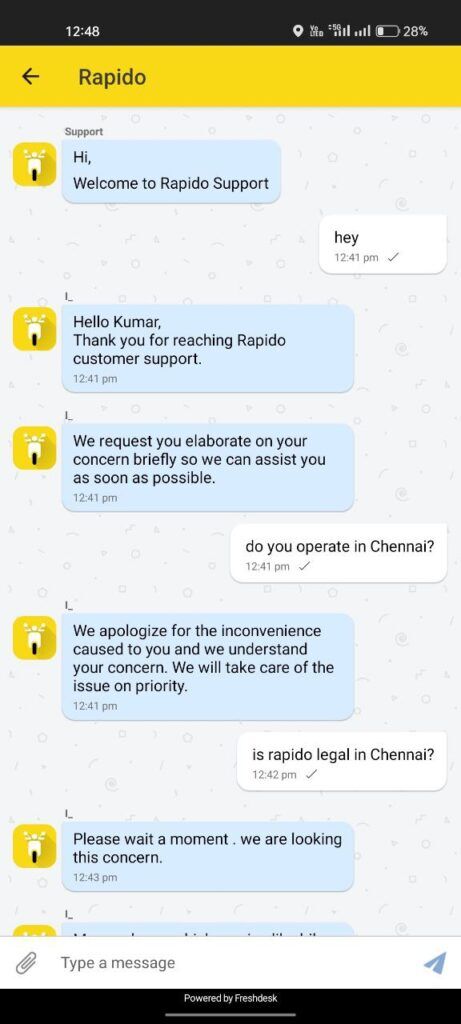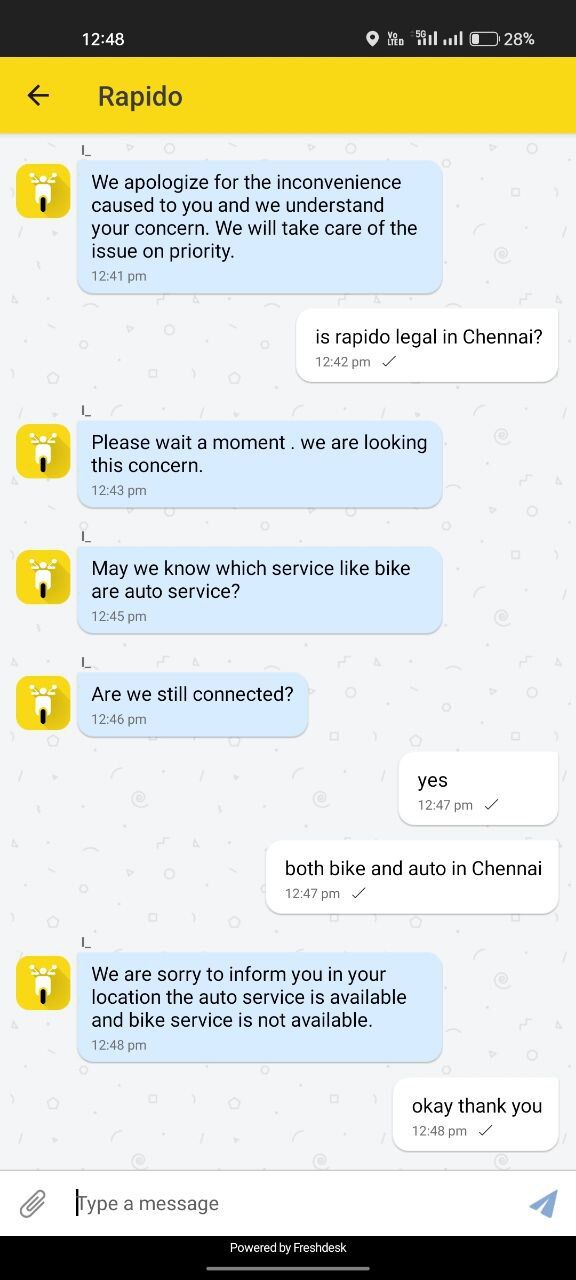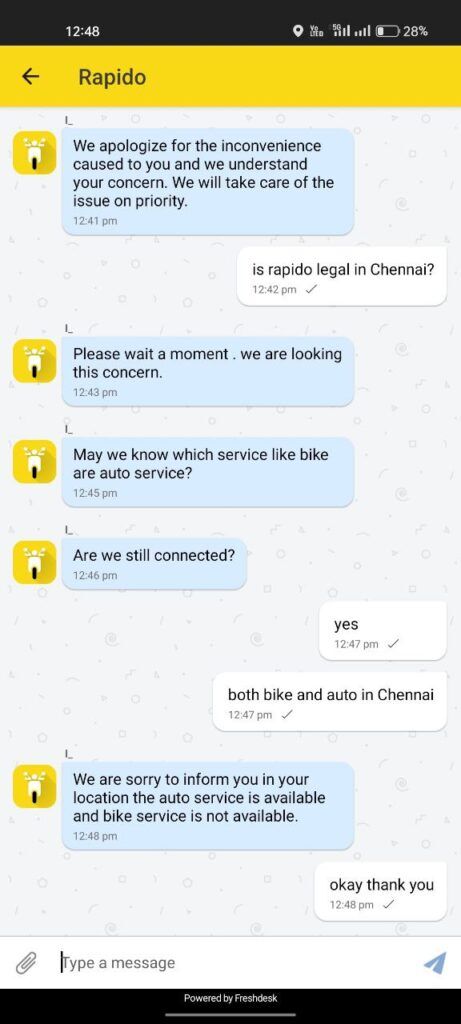 Rapido bike taxi service and other similar services were stopped in Chennai because they were not legally approved by the Tamil Nadu government. In November 2019, the Chennai City Traffic Police had issued a notice to all bike taxi services, including Rapido, stating that they were illegal and that action would be taken against them if found operating. The notice mentioned that only state-run transport corporations were authorized to operate public transport services in Tamil Nadu, and that bike taxis were not included under this category. The government had expressed concerns about the safety and security of passengers as well as the riders, and also about the possibility of these services impacting the revenue of traditional auto and taxi services. As a result, these services were deemed illegal and were asked to stop their operations in Chennai.
You can visit our website to get much information about legal awareness topic which are posted on our website lawfullylegal.com
Some of the posts are as follows:-
Are Police Scanner Apps illegal? :- Click Here to Read
Is it Legal to marry your sister in India? :- Click Here to Read